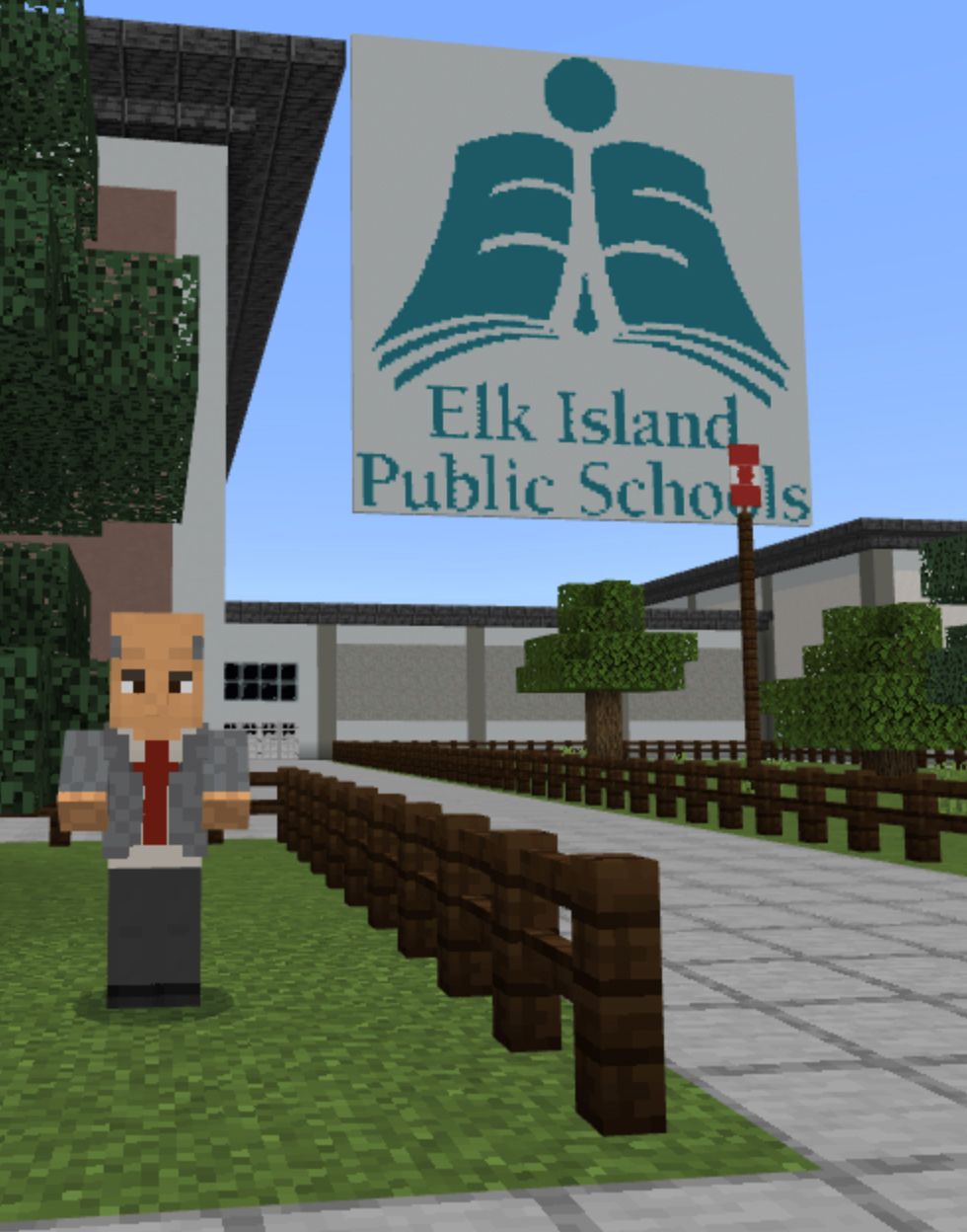 Article content
A new challenge from Elk Island Public Schools is building interest in students. 
Article content
The division is helping to build students' problem-solving skills and hopefully develop interest in future career possibilities through a EIPS Minecraft Design Challenge. 
"I'm excited for the Minecraft challenge," explained Wyatt Coates, a Grade 2 student at École Campbelltown. "I get to work together with my classmates to build something really neat."
The challenge, which is being held until May, asks kindergarten to Grade 12 students from participating schools design an architectural prototype in the game-based learning platform Minecraft. 
The theme of the challenge is to build a school and is drawing inspiration from the construction of the new Sherwood Heights Junior High replacement school. 
Students are being asked to create a scale model of a new kindergarten to Grade 9 school for up to 1,200 students, and they're encouraged to consider sustainability, inclusivity and accessibility in their designs. 
Article content
"Students learn so much participating in the challenge," explained Sydney Munsterman, an educational technology consultant with EIPS. "From computational thinking to innovation, they're developing lifelong practical skills in an engaging and collaborative environment."
The challenge is set to run throughout the second semester, allowing teachers to weave curricular connections from the task into their subject matter. 
The Minecraft world that the students will build in has been developed by Logics Academy, student prototypes must also incorporate Alberta Infrastructure standards, LEED criteria and landscaping guidelines. 
Students will also be able to connect with community members who work on designing and building schools in their careers. Some of the professionals helping will include architects, landscapers, LEED specialists and members of the EIPS facilities team. 
Article content
"We're so excited to feature experienced professionals from the field," Munsterman said. "They get to share ideas that students can apply to their prototype while showing students can apply to their prototype while showing students several diverse career pathways available to them – including civil engineering, computer science and interior design."
When the contest wraps up in May, a panel of judges will assess the prototypes and a ceremony will be held to announce the winner on May 24. 
"This is our chance to share our ideas," explained Coates. "I can't wait to get started!"
The final three challenge winners have a chance to present their vision to the EIPS New School Committee and it will give the students their opportunity to share their voice and connect their prototype to the real world. 
twitter.com/travisdosser